Sunday 26 April is World IP Day, when the IPO celebrates intellectual property, or IP.
It's our opportunity to showcase the significant impact that IP has on our society, making our lives and our economies better. This year though, things are different. Celebrating doesn't feel quite right.
A few weeks ago, the IPO was busy making plans to honour this year's #WorldIPDay theme: 'innovate for a greener future'. Our focus was on how IP and innovation are the heroes at the heart of solutions that tackle world challenges like climate change. Now, instead of telling the UK's great 'green IP' story, we are facing a global challenge of a very different sort. A new brand of heroes is being recognised - they are the people keeping us safe, well, fed and cared for.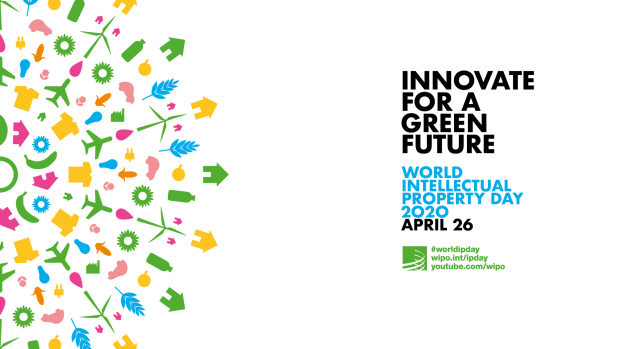 The challenge we face from the Covid-19 pandemic is as far-reaching globally as climate change. But its impact across the world on families, businesses and economies is more immediate. This situation is new to us all and we are having to adapt.
At the IPO, we have made changes to our services to support our customers through the crisis. We have introduced 'interrupted days' to give rights holders breathing space with deadlines. We have enabled all our staff to work remotely and closed access to our sites in Newport and London to protect our people.
Just as IP supports innovative solutions to climate change, it is also playing an important role in the response to Covid-19. The IP system is demonstrating its flexibility to meet the challenges of a world crisis.
IP - practical help in challenging times
At its heart IP is about giving people control for the things they create. How they exercise that control is up to the individual. In normal times this enables people to set up businesses, get commercial returns for their hard work and investment. In these unprecedented times we are seeing great examples of collaboration and cooperation between individuals and organisations that would normally compete – control exercised in different ways.
In the UK, we also have powers that can support innovative solutions in times of need, if considered to be appropriate. In exceptional circumstances, Crown use and compulsory licensing can be deployed to make IP-protected knowledge more accessible in a national crisis.
It has not been necessary to call upon these solutions, and organisations across the world have responded to the crisis in a constructive way. IP is making new inventions accessible and increasing collaboration opportunities. Innovation is driving improvements to existing IP. Collaborations across a range of sectors have brought speedy results.
IP-rich pharmaceutical organisations have been making their IP-protected knowledge available for free. Potentially, others can use this IP knowledge to support trials for an effective Covid-19 vaccine. In other instances, companies have indicated they will not enforce their patent rights, allowing use of generic drugs if there is a shortage of branded treatments.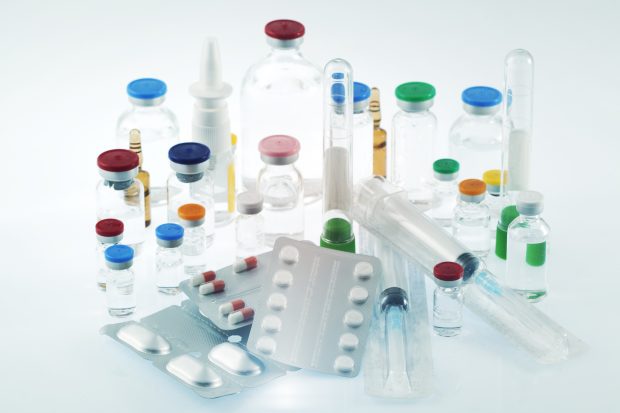 Other sectors with business models supported by IP have stepped up to answer the challenge in exciting new ways. Collaborations between organisations including car manufactures and aircraft builders, are helping to scale up production of ventilators normally made by specialists. Well-known brands are working together on new ventilator designs.
Meanwhile, a multinational organisation ordinarily involved in making defence equipment has diversified into domestic products to protect our NHS and our elderly. Its manufacturing skills have been deployed to make personal protective equipment for the NHS using industrial-scale 3D printers. Its smaller scale 3D printers are producing innovative 'door claws' that help to reduce the spread of infection via door handles in care homes.
The role of IP in this crisis does not stop with PPE, drug development and ventilators. Many copyright owners have made their works available to researchers and collecting societies have modified their licences to help businesses, schools, universities and libraries to deliver their services online.
IP also plays a vital role protecting and supporting us against counterfeiters. In one example, colleagues in the Police Intellectual Property Crime Unit (PIPCU) have arrested a man selling fake Covid-19 kits. This is IP protecting the general public, and especially the vulnerable.
At the IPO we have stringent controls in place to prevent exploitation of the public during this pandemic. For example, trade mark applications with the words 'Covid-19' or 'coronavirus' are undergoing close scrutiny.
All over the world, members of our global IP attaché network are supporting trade team 'crisis committees' in their respective countries.
Let IP entertain you
Households across the world are finding new ways of adapting to the social isolation. Creative copyright holders have been incredibly generous in making their entertainment accessible. We can enjoy front row seats in our living rooms for thrilling 'National Theatre Live' performances online. Art galleries are throwing open their virtual doors. Licensed platforms and new content creators are more popular than ever. Stars are performing hours-worth of live concerts from their kitchens. Rock bands like Pink Floyd are streaming concerts for free, reviving air guitar playing for a whole new generation.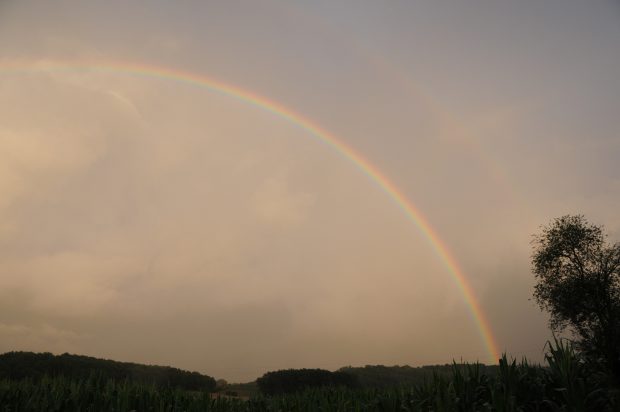 I am constantly aware of how much IP runs through and supports every aspect of our lives and how valuable IP is as a tool. Now, the Covid-19 crisis is highlighting how our IP system can provide the leverage to tackle challenges of this scale to help make our lives better. Now, as much as ever, IP matters.
To keep updated on any changes to the IPO's services as a result of the coronavirus, please visit our news story.